This month's professional bookworm is Kate Delaney, Events & Social Media Manager at Griffin Books in Penarth, Wales. Griffin Books was established in 2014, and has since become a big part of the local community. It's not hard to work out why – the shop caters to all tastes, combining extensive, eclectic stock (in both English and Welsh), next day delivery to the shop, tons of bookish events, and freshly-brewed coffee for customers. The team are particularly proud of their running of the Penarth Literature Festival every year, as well as their wonderful weekly story-time event for under 5s (on throughout the school year, it helps children discover a love of reading alongside crafts and colouring). As for Kate – she actually graduated with a degree in Politics in 2015, but has since realised that she wanted her love for reading and writing to be more than a hobby. She decided to start a Masters in English Literature and Creative Writing part-time, and work alongside it. Keen to be surrounded by books all day (smart move), she emailed Griffin Books to see if she could offer her social media skills to the team… and the rest, they say, is history!
Her three 'big books'
'Reasons to Stay Alive' by Matt Haig: This book started me on the path to where I am now. When I read it, I was suffering from my own mental health problems and it was so comforting to hear that I wasn't alone.
'Peter Pan' by J.M. Barrie: A book from my childhood which still holds such strong feelings for me. I just adore Barrie's writing style and he's definitely one of the biggest influences for my own writing of that genre. There's nothing like dipping into such a magical world like Neverland.
'Frankenstein' by Mary Shelley: I can't believe it took me until my early twenties to read this classic. The fact that a 19-year-old could write such an incredible piece of gothic fiction is awe-inspiring. It's the perfect book to get you thinking philosophically.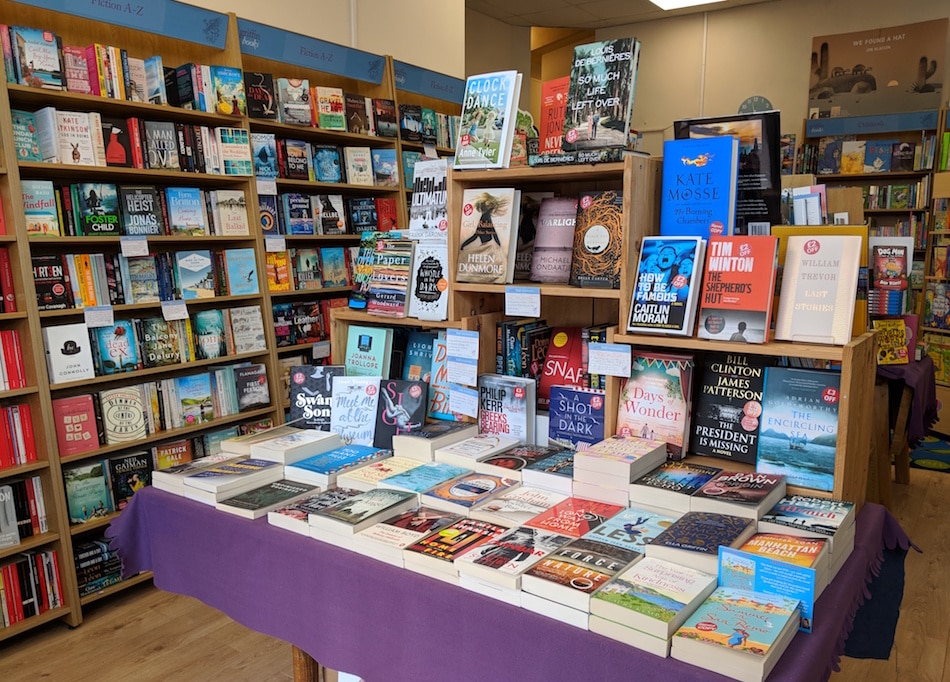 Her two contemporary titles
'The Hate U Give' by Angie Thomas: I enjoy the odd young adult novel because of the way they deal with complex themes, and this book was fantastic. Moving, brave and eye-opening for anyone who doesn't have first-hand experience with the issues Starr and her family faces.
'The Brilliant & Forever' by Kevin MacNeil: I still can't believe this book hasn't been more popular. It's got everything: humour, interesting characters, and a thought-provoking plot. One of those books that lingered in my mind for a while after I'd finished it.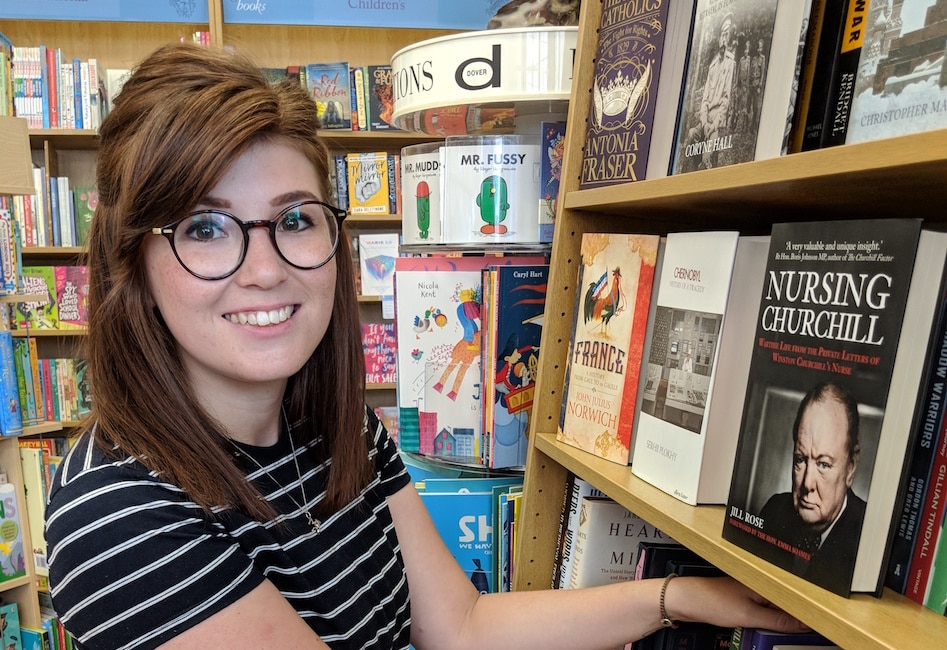 The one on her 'to read' list
'Killing Commendatore' by Haruki Murakami: I've only recently got into Murakami and I love his work. He has this incredible ability to write the human condition, so his upcoming work, claimed to be a homage to The Great Gatsby (which I loved), has got me giddy with excitement.
Go on, be a good sport:
Pay Griffin Books a visit, follow the shop on Twitter,
and share the Half-Dozen with friends.